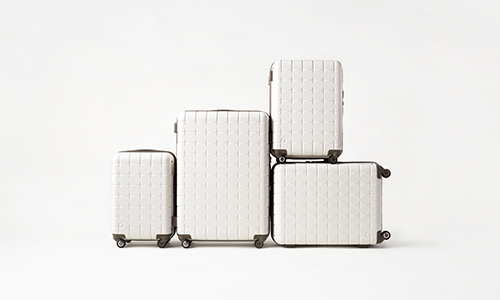 Stylish Protection for Your Prized Possessions
Our advanced technological designs create modern luggage that provides the ultimate in style and protection for your clothes, documents and valuables. "Proteca" is a world-standard brand developed to provide the most fundamental function of luggage--protection--based on the core attribute of the ACE group--technology. Proteca is the best of the best, created through the our ongoing pursuit of superior quality, value and functionality in attractive, modern designs for smart, sophisticated world travelers.
"Moving a step ahead"
Suitcases are designed to follow their users one step behind.
Proteca suitcases exceed people's expectations and imaginations, and explore new futures by looking one step ahead.
Proteca suitcases set new standards and lead the way.
Proteca suitcases are always one step ahead.

Proteca suitcases were designed in collaboration with the globally active design office, nendo.
Oki Sato, the chief designer and CEO of nendo, was selected as the creative director for Proteca products.
More stylish and easier to use, Proteca entered a new stage of evolution.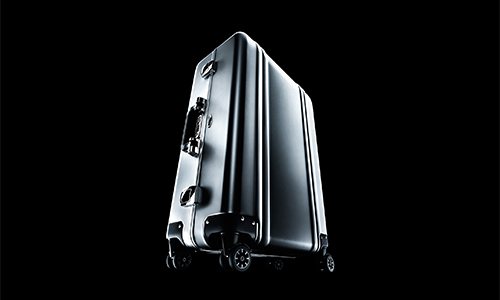 Zero Halliburton aluminum alloy hard cases have been strongly supported by executives worldwide since they were first marketed in 1938. The name became universally known when they were used to bring home moon rocks after America's Apollo 11 landed on the moon's surface.
"Cases suited to any and all environments"
The cases that Erle P. Halliburton, Sr. envisioned as he traveled around the world would protect their contents under virtually all conditions. Drawing upon the engineering knowledge of his staff, Halliburton guided the development of the first aluminum cases.
He considered this to be the ultimate case, both beautiful and strong.
An original advocate of continuous improvement, Mr. Halliburton kept challenging his team to make the most durable case on the market even better. Their finding: structural integrity of the case could be dramatically increased by adding dual styling 'ribs'.
Production of the new double rib design began in 1946. This helped to establish the brand worldwide.
Today, Erle P. Halliburton's vision of "Cases that are suited to any and all environments" lives on as the Zero Halliburton brand philosophy.