Development Process
Please contact us by TEL/Contact Form and we will start to serve you.
Basic Process of Bag Production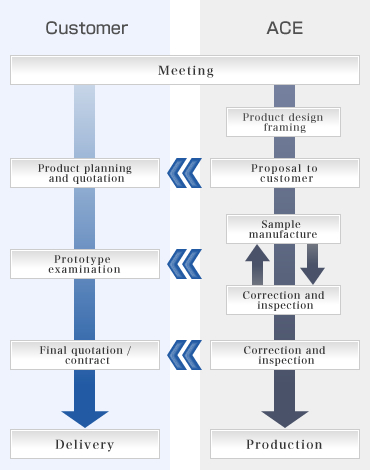 We inquire about your purpose, necessary functions, intended usage, budget, required quantity and delivery time.

We plan and design product concept, for and function according to budget, quantity and delivery time using summed up information. We advise you the market trend and advanced technology when necessary.

With your approval of the content of quotation, we start manufacturing sample. Later sample will be examined by your company and then revised if necessary.

When prototype is completed, we finalize quotation and proceed to the contract.